It's been snowing here almost non-stop and it doesn't make for the most comfortable riding. So distract ourselves from the weather we're on the look out for more Myths, Legends and Tales from the road! We want you're tall tales too. Photographs would be a huge plus, but stories are a must. Here is a list of monsters we're on the look out for...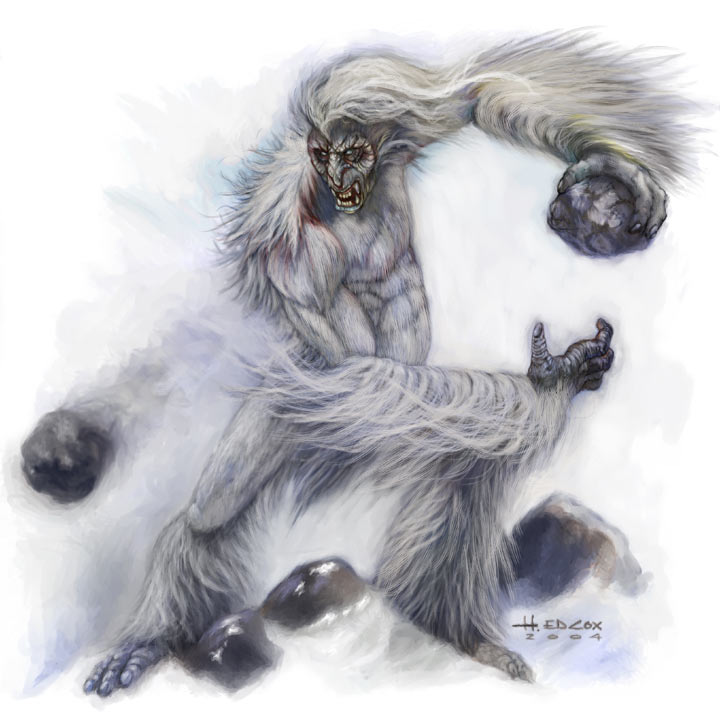 Yeti
- Traditionally from the Himalayan mountains along the snow line, this fierce creature is at the top of our list. Have you seen a yeti? Submit your adventures to us so that we can share them.
Did you see: Huge humanoid figure covered in white fur, stomping through the snow or tearing off bits of bear carcass in it's gaping maw? You may have seen a Yeti.
Big Foot
- A lesser version of the Yeti in our eyes, but much more common in the mountain states. Practically everyone has seen this creature, but no one has been able to land a good photo. Make it your mission and tell us how you came upon such a creature.
"Nessy"
- Not the traditional Loch Ness Monster but the version of it that lives in a lake near you. Here in Nevada we have two major myths regarding local "Nessy's". The Pyramid Lake monster lives in deep underground caves and moves freely between the ocean and the lake through deep underwater caves. It's said to breed in the lake and the breeding can cause the lake to turn over and become incredibly murky.
In Lake Tahoe however the "Nessy" is a more reclusive beast. Sometimes said to upend reckless boaters or help drowning children. We know there is a "Nessy" near you, so take a ride over the pass to your local lake and snap a picture of that water dragon!
The Minotaur
- The large human with the head of a bull and deep red eyes that gleam with the fires of hell. Be warned if you're tracking this creature we believe you're in serious danger. Snap the picture fast and leave your bike running for a quick get away. It may not be as rare as the others but so few people survive encounters with the beast that pictures are incredibly hard to come by.
Mermaid
- And not a sea cow. That may have worked for sailors dying of scurvy and thirst but we're looking for the real deal. This one is on you coastal cruisers. Take a trip to your favorite cove, bay, inlet, outlet, marina, tide pool or where ever else you might find the mythical creature and remember to wear ear plugs, because we're not going to recover your camera from your body once they lure you into the depths.
We're sure there are more and we'd love to include your local legends two, so the second round of Monster hunting will begin when you submit your stories and pictures and we get an idea of what you might be searching for on your wilderness rides. Good luck, stay safe and remember when hunting Medusa our shields my protect from her gaze if you got the right tint.